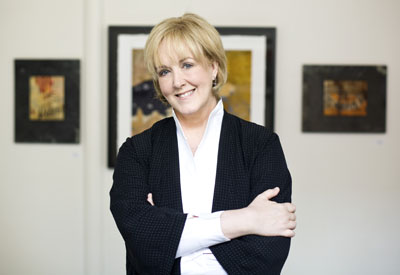 Kate Sartor Hilburn lives and works in Choudrant, Louisiana. She has exhibited her work throughout the United States and in Europe. Her latest works are "Pentimento," images based on the renovation of the metro station Champs Elysees-Clemenceau in Paris, "The Gesture," and "À La Main."
See also "Beating Hearts: Stories of Domestic Violence," an exhibit of photographic constructions and text by Kate Sartor Hilburn and Terrie Queen Autrey
Beating Hearts will be at the Pensacola Museum of Art, October 5-31, 2012, with an opening reception Friday, October 5.